DRY HAIRS??? THIS CAN SAVE YOU...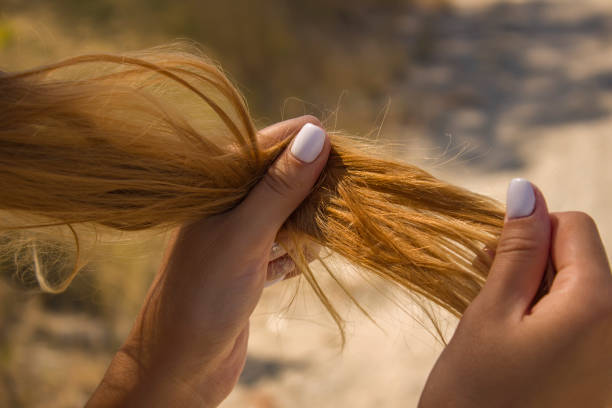 Heya you web family, how are you. I am writing this after real long. Well, coming back to the topic DRY HAIRS, which most of the people are sick of. Trust me, I myself was...until I started doing this...I mean theses three methods which I am going to tell you right now are very effective only if we are not being lazy. I do ...most of the times. but when need is there that sets an alarm. Dry hairs lead to other problems such as SPLIT ENDS, BRITTLE HAIRS, HAIR FALL PROBLEMS and what not. If timely things are taken care of, can save us from many other secondary problems. I really made it easy. Lets check this out:
1. OILING: Oiling...yes it does make a big difference. Oiling with little hot oil is so relaxing. Message increase the blood circulation, which improves hair growth as well. Once, I took a break from oiling and then I realised I need it and then came back to the same scalp oil message. So you can try this one. Okay, now you need to be careful while using the type of oils. Thick consistency oils can be used for dry scalp and thin or light consistency oils for oily hairs. People with major scalp and hair issues should consult concerned Specialist.
2. ALEO VERA : Guys trust me, this particular product changed my life. Things we want for us are already there in nature, we just need to recognise them. Also vera is an amazing product. I am using it since an year now and I can see the difference. Its soothing, nourishing and moisturising. Sometimes I mix it with my hair oil in equal proportions and apply it on my hairs and scalp before an hour of hair washing and BOOM....BEAUTIFUL HAIRS makes you ready to flaunt :).
3. INFORMATION: Guys do follow the instructions given by hair products. Keeping the things on for longer then prescribed time can cause serious damage not just to your scalp hair but to scalp also. Go for appropriate and suitable hair products. This is very important in a long run.
I hope these little tips can help you taking better care of you dry hairs. There are many homeremedies available online. But to maintain a routine with them becomes little difficult. Thats why I didn't go for such remedies. But having a healthy routine can definitely bring a huge difference. Take care of yourself and your loved ones.
Lots of Love